Successful Security
New Cyber-Awareness Learning Launch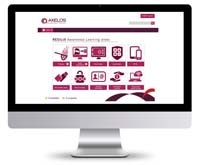 London (UK), May 2016 - Unicorn and AXELOS RESILIA are working together to improve workforce behaviours through innovative cyber-awareness learning. AXELOS has launched a comprehensive new suite of cyber-awareness learning, in partnership with Unicorn Training, to meet the challenging demands all organisations face in managing their vulnerabilities to growing cyber risks.
Nick Wilding, Head of Cyber Resilience at AXELOS Global Best Practice, has laid down the gauntlet to companies in their fight against cyber crime, insisting, "Whatever you're doing to improve cyber resilience and raising awareness, skills, and insight amongst all your staff, you can never do enough."
Upwards of ninety percent of successful security breaches are regularly being attributed to human error, regardless of a person's role or responsibility. As organisations regularly evolve and adapt their technical security controls throughout the year, they need to be providing engaging, regular, and easy-to-understand learning that will help to embed and sustain more resilient behaviours with all their staff.
AXELOS is a joint venture between the UK Government and Capita plc. Its RESILIA cyber-resilience best-practice portfolio puts staff at the heart of an organisation's cyber-resilience strategy and gives companies the confidence to recognise, respond to, and recover from cyber attacks effectively
The portfolio includes certified training, all-staff awareness learning, leadership development, and a maturity-assessment tool. The RESILIA cyber-awareness learning modules are hosted on Unicorn's award-winning learning-and-development platform, SkillsServe.
Typically, if companies have carried out any information-security-awareness training, staff have been put through an uninspiring annual eLearning course that has little or no impact on embedding good cyber-resilient behaviours within the workforce. But Nick believes organisations cannot continue to rely on this "compliance-based" approach to cyber awareness if they are going to successfully manage their ever-changing cyber risks.
He said, "Every individual within an organisation can be a target. No one is immune, so everyone has a critical role to play in protecting their organisation's most valuable and sensitive information.
"Providing your staff with engaging and innovative learning programmes to promote genuine cultural change and understanding is critical. The learning should be ongoing and regular, short and practical, adaptive and personalised, with the option to learn inside and out of work hours.
"RESILIA's new cyber-awareness learning modules include games, simulations, animations, videos, eLearning, posters, plus refresher learning and 'up-front' tests to meet the demand for both operational efficiency and learning effectiveness."
Mark Jones, Commercial Director at Unicorn Training, added, "The cyber-resilience module is designed to suit all individuals regardless of their preferred learning style or when and how they like to undertake their learning, with SkillsServe supporting 24/7 mobile just-in-time learning at the point of need.
"This approach gets to the heart of cyber resilience - enabling all staff to take personal responsibility for better protecting their employer's most valuable and precious information."
SkillsServe is the world's top-ranked LMS for financial services and fourth overall in the learning-industry-renowned 2016 Top 50 Global LMSs Report.