New Concepts for Education
Call for Papers for REV2017 Conference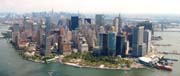 New York, NY (USA), July 2016 - The REV is the annual conference of the International Association of Online Engineering (IAOE) together with the Global Online Laboratory Consortium (GOLC). REV 2017 is the fourteenth in a series of annual events concerning the area of online engineering, cyber-physical systems, and the internet of things, including remote engineering and virtual instrumentation.
The general objective of this conference is to contribute and discuss fundamentals, applications, and experiences in the field of remote engineering, virtual instrumentation and related new technologies: the internet of things, Industry 4.0, cyber security, M2M, and smart objects.
Another objective of the conference is to discuss guidelines and new concepts for education at different levels for the above-mentioned topics, including emerging technologies in learning, MOOCs & MOOLs, open resources, and STEM pre-university education. REV2017 will offer an exciting technical program as well as networking opportunities.
Deadlines
03 Oct 2016: submission of structured abstracts for full and short papers and for special-session proposals
17 Oct 2016: invitation to submit a full or short paper
21 Nov 2016: submission deadline for complete full and short papers and all other submissions (special sessions papers, work in progress, demos, poster, tutorials, workshops)
12 Dec 2016: notification of acceptance
23 Jan 2017: author registration and camera-ready manuscript
15 March 2017: Conference opening