Release 2016
New Version of tt performance suite ELearning Software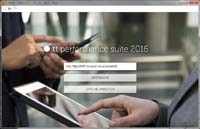 Heidelberg (GER), May 2016 - Knowledge is fundamentally important to any company's long term success. It is therefore essential to make knowledge available to employees with a mix of information that is simultaneously meaningful and timely. With tt performance suite, tts GmbH delivers precisely the right instrument to meet this purpose. The software offers a highly integrated eLearning authoring environment, which combines the functions of a professional, server-based documentation system with a powerful eLearning production tool, and provides a variety of ways to publish content to employees. More than 4,500,000 users already benefit from the software to meet their daily needs for corporate knowledge. tt performance suite is now available in a new version with functions that make it even more flexible in specific customer situations. 
An interactive mobile learning experience with tt performance suite
Release 2016 introduces a significant innovation around the subject of "mobile learning" and the optimization of processes involved in creating mobile content. The basis for this is the provision of a library of ready-made functional building blocks called "SmartComponents". Using modern web technologies, these SmartComponents enable the creation of interaction designs that can run on all types of end-user devices. tts has also extended the SmartComponent API, allowing the customer to supplement the functional scope of tt performance suite by programming individual building blocks. In combination with further improvements to HTML-5, it is now possible to create highly attractive content for mobile access.
tt performance suite provides the appropriate solution for any learning strategy, regardless of whether learning takes place informally or formally, with content delivered via PC, tablet or smartphone, or as part of a comprehensive approach to performance support.
Tags
https://www.youtube.com/user/ttsvideo
Quellennachweis