Themen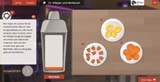 Saarbrücken, Februar 2019 - Das interaktive Web Based Training eVideo vermittelt Menschen mit Grundbildungsbedarf und Interesse an den Branchen Logistik, Gastgewerbe und Gebäudedienstleistungen, Grundkompetenzen für die Arbeitswelt. Wie gelingt es mithilfe eines Online-Trainings, eine Zielgruppe mit so spezifischen Lernbedürfnissen auf spielerische Art und Weise zu begeistern und worauf ist beim Trainingsdesign besonders zu achten? Der Weiterbildungsdienstleister IMC begleitet das Projekt von Beginn an seit vier Jahren als Technologiepartner und optimiert die Lerninhalte mit besonderem Fokus auf diese beiden Fragen kontinuierlich.
» MEHR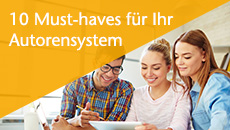 Aachen, November 2018 - Die Auswahl an Autorensystemen ist groß. Hier die richtige Wahl zu treffen, ist schwierig, zumal bei einer Fehlentscheidung hohe Folgekosten drohen: Gerade wenn große Mengen an Content selber produziert werden sollen, muss nicht nur die Erstellung, sondern auch die Pflege so effizient wie möglich erfolgen. Denn der Content an sich und dessen Qualität stellen einen nicht unerheblichen immateriellen unternehmerischen Wert dar.
» MEHR
New York, NY (USA), December 2017 - ICELW 2018, the eleventh annual International Conference on eLearning in the Workplace, will be held 13-15 June 2018 at Columbia University in New York. The ICELW 2018 Call for Proposals is currently open; the deadline is 15 December 2017.
» MORE